Fan Art
This student's drawing looks more like a Chesapeake Bay blue crab than my Chester! When I was designing the character I decided to pull in his legs so he could fit into the cartoon frames and hop onto Thomas Jefferson's shoulder more easily. But I love this spindly rendition of Chester that stretches his legs back out.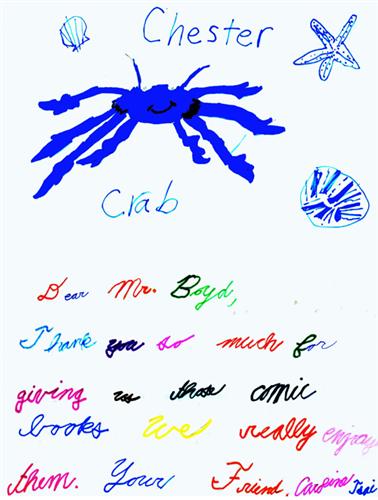 This drawing of me is hilarious! I draw myself in a few different styles to get my cartoon talks rolling at the schools I visit, but never do I draw my eyebrows THIS big. And… a bow tie?!?!? This student has taken my lesson on caricature and RUN with it. Bravo! (I'm in good company here: that's Humpty Dumpty on the upper left and Abe Lincoln talking about the war below me.)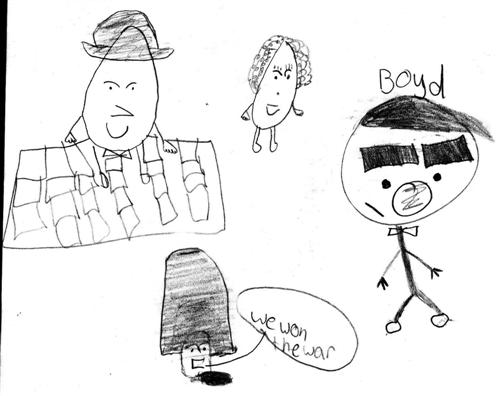 Here's your friendly neighborhood cartoonist — drawn by the 5-year-old across the street from me! Craig is an awesome artist — he does chalk drawings all over the street between our houses and up onto my driveway. But here is one I could fit on my refrigerator.