Order Chester the Crab Comix!
There are many ways to order our history comics! Below, you can email, fax, mail or order directly online through Amazon. We accept purchase orders and direct payments too. Don't forget that you can always call us at (866) FUN-CRAB if you need assistance.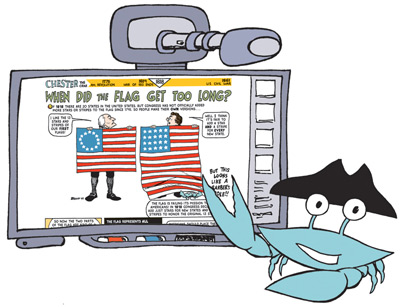 Order the Smartboard-compatible PDFs at Follett School Solutions!
Order through Amazon.com!
(note: you will need to disable ad-blocking software to see the direct order links below)